Parent Teacher Association (PTA)
The International School Nadi Parent Teacher Association (ISN PTA) exists to facilitate communication between parents and the school. Together we strive to create a safe and happy learning environment and foster quality education. Our children have the best opportunity to succeed when we all work together and the PTA creates a forum for doing just that.
All ISN parents and teachers make up the School's PTA. You are welcome to contribute to the PTA at any time all all are welcome to attend the monthly PTA Committee meetings. If you'd like to come along, please do!
Are you new to the School?
Making the move to a school (and in some cases a new country) can be daunting for students and parents alike. If you are concerned about how your child will make the transition, the PTA may be able to help you by way of answering any questions you have about the local area, the school or activities. You will discover that the ISN community as a whole is very friendly and welcoming.
PTA organises several events annually with the aim to provide opportunities to meet friends of your children and their parents and teachers. We coordinate events that include Fun Day, Movie Cinema Evenings and the School Fundraising Ball.
Do you have a recommendation for a school event? Please let us know!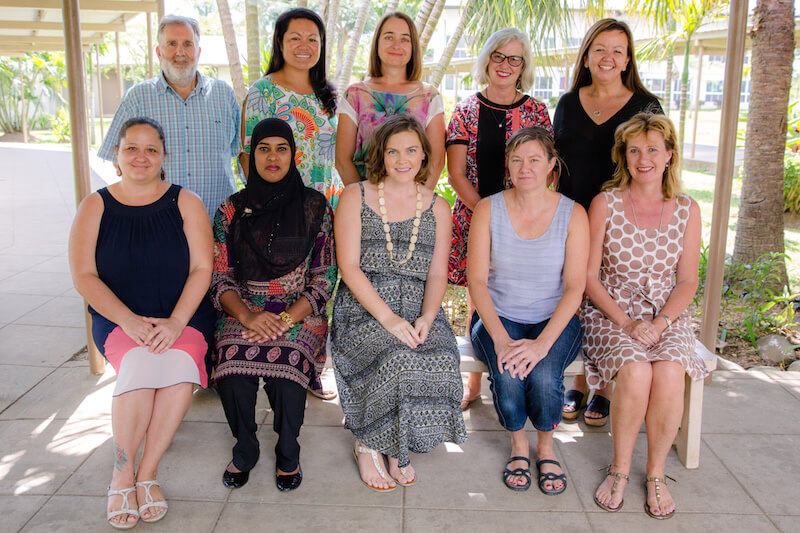 The PTA Committee are a core group of the PTA who meet regularly to discuss school matters and to drive new projects. The Committee assists in voicing any concerns of parents, teachers or students. They are also willing hands in organising school events.
Joining the PTA Committee itself is a great way to become more familiar with ISN and to assist in making a positive impact at school. The PTA is structured to share the wide variety of tasks and responsibilities. Depending on your interest, expertise and time you can volunteer for one of the many PTA projects.
If you'd like to join the Committee, please come to any of our committee meetings. Alternatively you may also simply like to help out from time to time – any help is greatly appreciated! Please contact pta@isn.school.fj if you'd like more information about being actively involved in PTA.
The PTA meets monthly on the first Tuesday of the month. In attendance are the PTA Committee, Principal, staff representatives and any visiting parents or teachers. All parents and teachers are welcome to attend any PTA meeting. Meetings are held in the ISN Conference Room, Administration Building. Dates are communicated via the school's newsletter, website and PTA noticeboard.
The purpose of the meetings are to discuss specific school matters that are tabled directly by meeting participants. If you would like to add an item to the agenda please contact a PTA Committee member (see list below), email pta@isn.school.fj or simply come along to a meeting.
Discussion ranges from school facilities, the allocation of funds raised by the PTA, school policies, events, marketing and much more.
Funds raised by the PTA go directly to enhancing the quality of the school. In the past few years PTA funds have been used for the following:
transforming a storeroom into our new School Canteen
sporting equipment for high jump, soccer, rugby, tennis volleyball and table tennis
refrigerators for all classrooms
TV & DVD player for primary school
tents for camping trips and school sleepovers
air conditioning in most classrooms and the library
adventure playground for primary
water filters
staff kitchen upgrade
oven for cooking classes and general use
board games and puzzles
library books
tiled lunch area
dishwasher and fridge for the secondary science laboratory
While the PTA Committee desides on the allocation of funds raised, all parents, teachers and students can make suggestions for use of the funds. Please contact a PTA Committee member or pta@isn.school.fj to have your say.
The PTA organises events throughout the year including Fun Day, ISN Ball, raffles, bake sales, icy pole sales, sausage sizzles and movie nights.
PTA Chairperson
Vacant Position
Vice Chairperson
Vacant Position
Secretary
Tanya Burrows
Treasurer
Business Manager – Arun Devi
School Management Representative
Principal – Don Payne
Primary Teachers Representative
Sofina Bibi
Secondary Teachers Representative
Kati Waqainbete
Parent Committee Members
Alison Browne
Tanya Burrows
Jules Samuels
Helen Truman
Trish Knight
Erin McCann
Vicky Storck
Sheetal Punja
Jane Griffiths