Middle Years Program
The International Baccalaureate Middle Years Programme is a course of study designed to meet the educational requirements of students aged between 11 and 16 years. Curriculum developers of the Middle Years Programme have shared a common goal to prepare young people for the changing demands of life in the twenty-first century. All students at ISN in Years 7 to 11 are enrolled into this programme.
MYP students are at an age when they are trying to make the transition from early puberty to mid-adolescence: this is a crucial period of personal, social, physical and intellectual development, a time of uncertainty and of questioning.
The MYP has been devised to guide students in their search for a sense of belonging in the world around them. It also aims to help students develop the knowledge, attitudes and skills they need to participate actively and responsibly, in a changing and increasingly interrelated world. This means teaching them to become independent learners who can recognize relationships between school subjects and the world outside. It encourages them to learn to combine relevant knowledge, experience and critical thinking to solve authentic problems.
The IB MYP is guided by the fundamental concepts:
Communication: Develop one's capacity to effectively and creatively communicate in the school's language of instruction (English A) as well as acquire an additional language.
Intercultural Awareness: Empathy for others is nurtured through learning experiences that encourage the consideration of issues from a variety of perspectives, as well as treasuring one's own cultural background. The qualities of international-mindedness are also nurtured through the qualities of the IB leaner profile.
Holistic Learning: The programme aims to develop each individual's intellectual, emotional, social, creative/intuitive, aesthetic and spiritual potential. It also refers to making authentic connections between the disciplines to come to new and creative understanding.
The IB MYP emphasises the process of learning how to learn while upholding the academic integrity of each discipline. It recognises that students lead lives which need to be effectively balanced with regards emotional, physical and academic pursuits.
MYP Curriculum Framework
The eight subject groups: Sciences, Mathematics, Technology, Humanities, Languages A, Languages B, Physical Education and the Arts, provide a broad, traditional foundation of knowledge, while the pedagogical devices used to transmit this knowledge aim to increase students' awareness of the relationships between subjects. Students are encouraged to question and evaluate information critically, to seek and explore the links between subjects, and to develop an awareness of their own place in the world.
Areas of Interaction (AOI)
At the centre of the IB MYP framework are the Areas of Interaction (AOI). These are the contexts for inquiry; teachers and students use these to make connections between learning and the world outside the classroom, and also connections between the disciplines. The AOIs are:
Approaches of Learning (ATL)
Focuses on the nurturing of intellectual discipline, attitudes, strategies and skills that support critical and independent learning skills. The notion 'Learning how to learn' lies at the heart of Approaches to Learning.
Environments
Considers how humankind interacts with the natural, built/urban and online environments, building a balanced understanding of the (sometime competing) interests that operate in these environments and (based on a balanced understanding) accepting our responsibilities in looking after these.
Health and Social Education
Concentrates on preparation for a physically and mentally healthy life in which the student is aware of potential hazards and is able to make informed choices based on respect for body and mind. This area encourages students to explore their own selves as they develop healthy relationships with others.
Community & Service
Encourages students to understand the issues facing their communities and to reflect their place in their communities. This understanding should motivate students to use their talents, skills and understanding to improve themselves and communities around them.
Human Ingenuity
Explores how new ideas and products are created, considers the consequences of this innovation on society and the human mind. Students learn to appreciate the human capacity to innovate and to take responsibility for the transformative potential of creativity.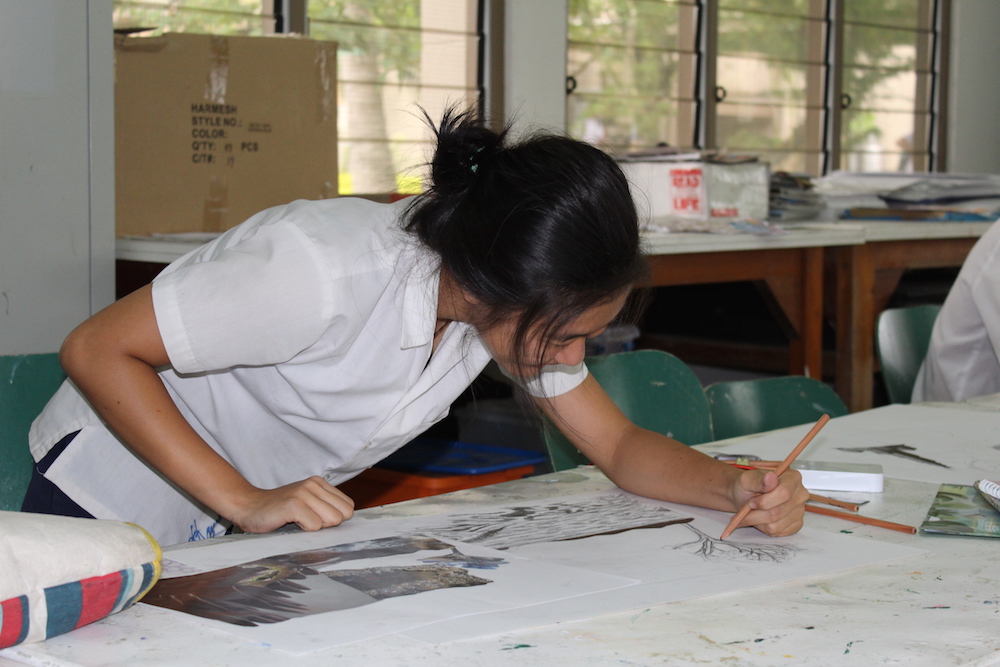 Assessment & Feedback
Assessment of learning is carried out using a variety of strategies. Throughout the course of a unit of work, students can expect to complete:
Traditional pen & paper tests
Give presentations (in group or individually)
Submit essays (written in class or at home)
Complete research projects
Complete fieldwork and give presentations
Traditional pen & paper tests
Participate in musical performances
Participate in debates
Create visual displays
Participate in artistic exhibitions
Record podcasts
Create short films
For end-of-unit assessments students can expect to be provided with detailed written notice. Parents will expect written feedback in the form of an interim report in Term 1 and end-of-semester report each semester. We also provide two parent/teacher interview opportunities each year for parents to meet face-to-face with teachers.
Community and Service
All MYP students are expected to meet the school's Community and Service requirements. It is also an IB expectation that students meet these expectations in order to be eligible for the IB MYP Certificate.
Personal Project
The Personal Project is a year-long, independent research project undertaken by all final year MYP students. Students' personal interests drive the choice of project and they are expected to record their learning in a process journal, as well as write a detailed report on the learning journey. The process of completing the personal project is led by the student, with supervision by a teacher. The student is required to demonstrate the appropriate commitment, as well as the ability and initiative to work independently.
The marking of the personal project is completed at school by the student's supervisor, before it is internal standardized by a larger group of supervisors.
Students who have completed the Personal Project learn much about themselves as learners and this understanding helps build a sound foundation for study in Year 12 and 12.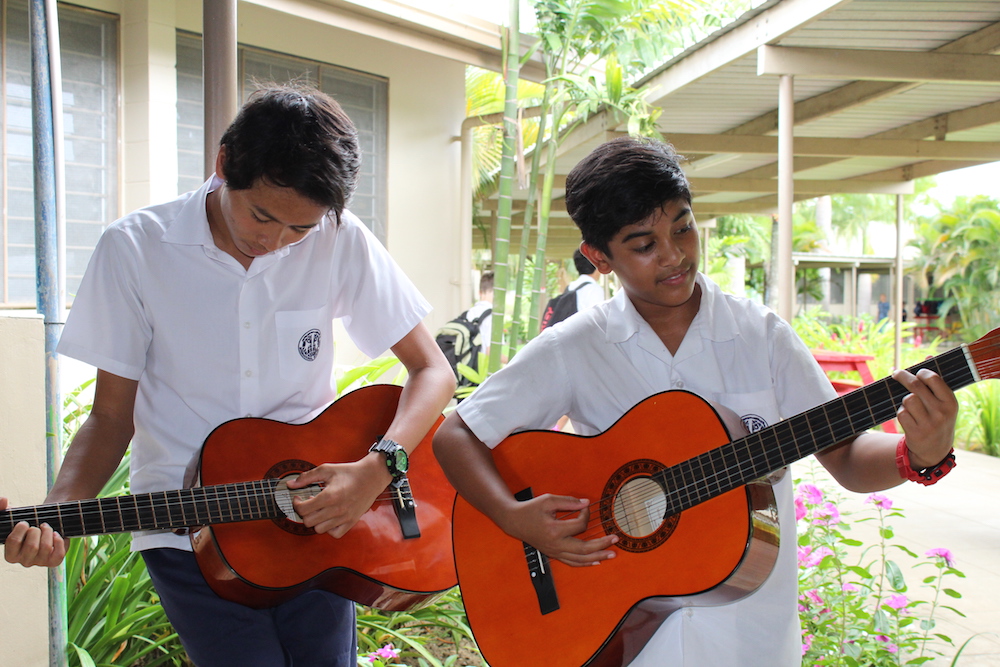 MYP Certificate Requirements
The MYP Certificate is awarded to final-year MYP students who have met the following minimum requirements:
Achieved at least a grade of '2' (maximum of '7') in every IB MYP Subject
Achieved at least a grade of '2' (maximum of '7') in every IB MYP Personal Project
Achieved a minimum aggregate of 26 marks (8 subjects and the Personal Project scores added together) of a maximum possible 62
Met the school's Service requirements
The IB through the external moderation processes validates a student's final IB MYP grades. These grades become available in March the year after students have completed the MYP.